As part of the EU-funded UPSCALE project, the Institute for the Sustainable Development (Ethiopia) held a first national Multi-Actor Communities (MAC) meeting from 2nd to 3rd of September 2021 at Bishoftu, Ethiopia together with UPSCALE partners International Centre of Insect Physiology and Ecology (icipe) and Maseno University (MU). Meeting was therefore organized under the lead of UPSCALE National Coordinator Ghebremedin Belay (ISD), supported by Gizaw Gebremariam, Andargachew Detebo but also icipe and MU leaders Prof. George Odhiambo, Dr. Benjamin Owuor Ombok, Dr. Fredrick Onyango Aila and Dr. Scholastica A. Odhiambo.
At this 1st national MAC meeting, present stakeholders were from both Ethiopia and Kenya consisting of farmers already implementing Push-Pull Technology (PPT), seeking to exchange experiences help onboard new farmers willing to use PPT. In addition, as UPSCALE aims to tackle the whole value chain for the best implementation of the PPT and contribution to policy-making other relevant stakeholders were involved.  Researchers, extension personnel, policymakers, government agencies, faith communities, farmers, and non-governmental organizations form an essential link in the successful implementation of the project.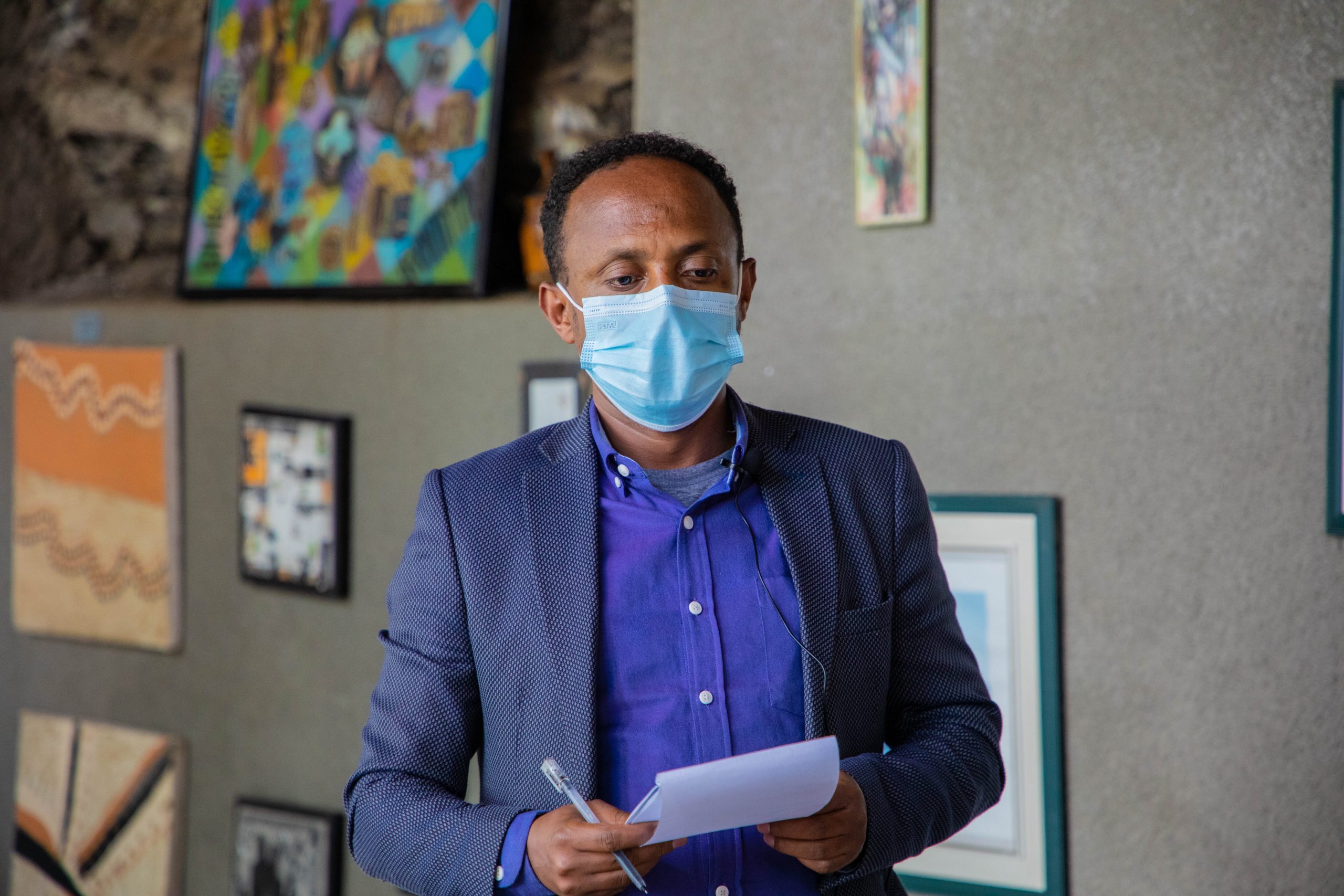 The aim of this MAC meeting was that to:
Establish the Ethiopian MAC ( Multi-Actor Community of practice)
Multi Actor approach allows for transdisciplinarity and transcending boundaries to create new knowledge. Inclusivity is an important factor – involving all relevant actors, including end-users. In this manner, a platform is established for the stakeholders to co-design/co-create solutions addressing their concrete needs, ensuring the processes and outputs are relevant to their practices. The UPSCALE organizing partner ISD has engaged 14 different actors from government and private institutions in the workshop.
Establish the of MAC management team
The MAC management team has the mandate of coordinating and creating synergies with projects and platforms, create/establishing MACs for effective transdisciplinary collaboration and participatory research and technology implementation. They will also work on building the networks that support advocacy for enabling policy environment for institutionalized dissemination and adoption of PPT, strengthening functional linkages between UPSCALE research and innovation activities and farmers and other stakeholders. Lastly, they will work on identifying the best practices for transformative transdisciplinary research.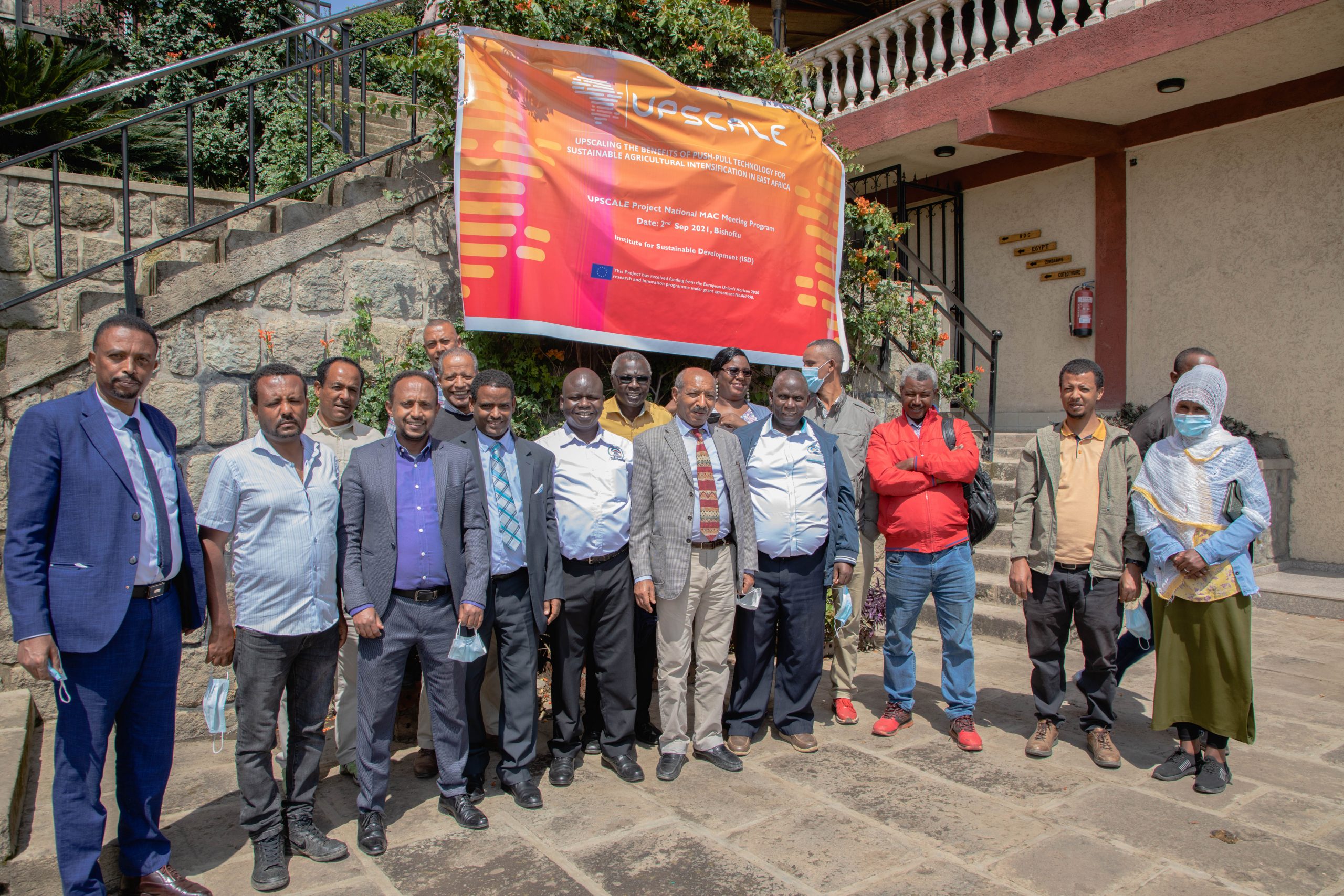 Practicable solutions to the most challenging development problems are 'not within the means, capacity, knowledge and skill of one actor alone'.
-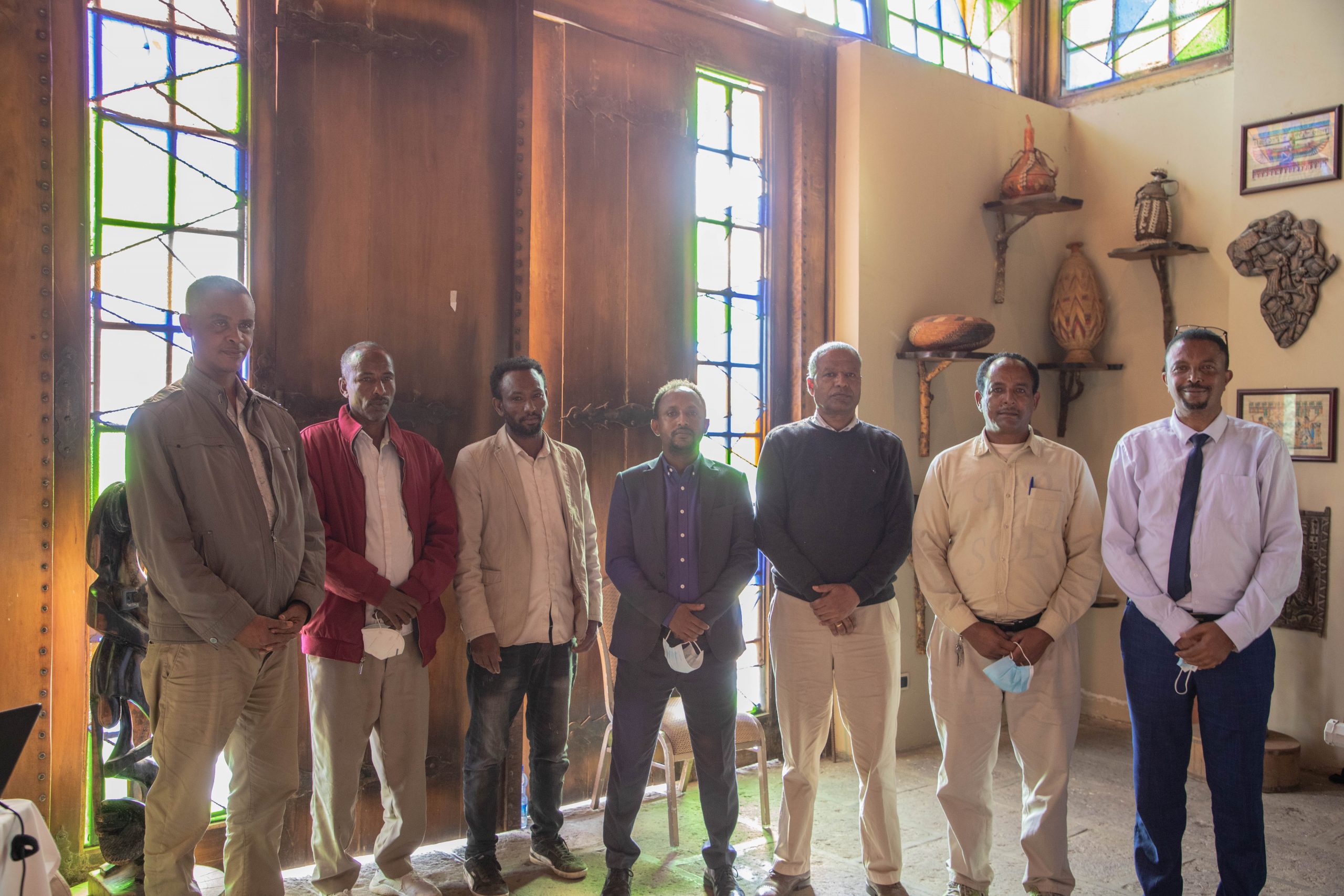 MAC members were established having the following compositions:
Research and Higher Education Institutes: Ethiopian Agricultural Research institute, Wollo University, Weldiya University and Debremarkos University;
Farmers: 3 representatives of farmers from each project implementation sites;
UPSCALE partners: ISD and MU;
Policymakers, Government Agencies and Cooperatives/Associations: Ministry of Agriculture, Bureaus of Agriculture from Oromia and Southern Nations, Nationalities, and Peoples' Region (SNNPR) and South Wollo Agricultural office, Federal Cooperative Agency;
Financial institutions/intermediaries: Development Bank of Ethiopia;
Distributors/market chains: Ethiopian Commodity Exchange(ECX);
Consumers: Ethiopian consumer Rights Protection Authority;
NGOs: PELUM-Ethiopia, MELCA-Ethiopia and PAN-Ethiopia.
Main Findings of the MAC meeting
Farmers engagement in PPT upscale should be emphasized;
The establishment of fixed structures for collaboration is very important in order to promote farmers and their products throughout the value chain
Participants from financial will engage more to link the farmers with financial institutions such as ECX (Ethiopian Commodity Exchange)
MACs should collaborate and work strongly to attract policy support at the national level.
Ethiopian MAC meeting was the 5th for the UPSCALE project this year. The ones in Kenya, Uganda, Rwanda and Tanzania already took place in the past months and also had as the first aim forming of the MAC management teams. Each of the MAC management teams has a mandate that will address shared challenges among project partners – such as more involvement of female farmers and onboarding more farmers that will use PPT, to those more tailored to the needs of each country, region, pilot site – including socio-economic and other factors that may influence successful implementation of the project.