Name of the event: UPSCALE MAC Management Third Meeting
Date:The meeting took place on 25thNovember 2022
Venue: The meeting was organized by Food for the Hungry (FH) Association Rwanda and RAB. It was held at the Lebanon Hotel located in Gasabo District, Kigali city.
The meeting brought togather different agriculture value chain practitioners ranging from ministerial level( policy maker) to farmers ( implementers) of push-pull technology. The meeting was was attended by 13 MAC Members.
The event was organized by Food for the Hungry in Partnership with Rwanda Agriculture Board, The overall objective of this event was to promote the benefits of Push-Pull , Exchange ideas and other agroecological practices, share the UPSCALE Project updates, monitor the progress, and plan for the UPSCALE project activities for the next quarter.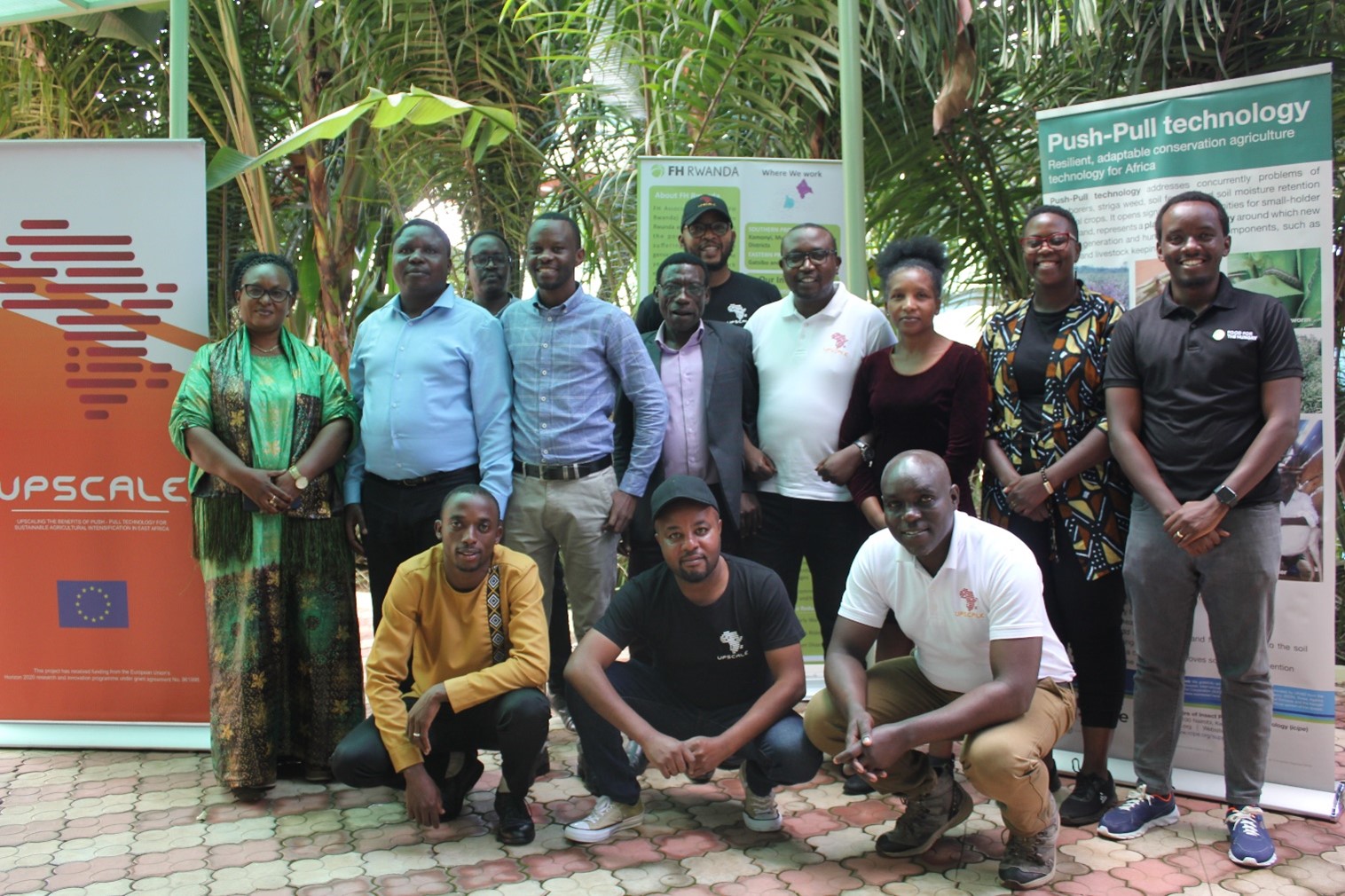 Participants Testimonials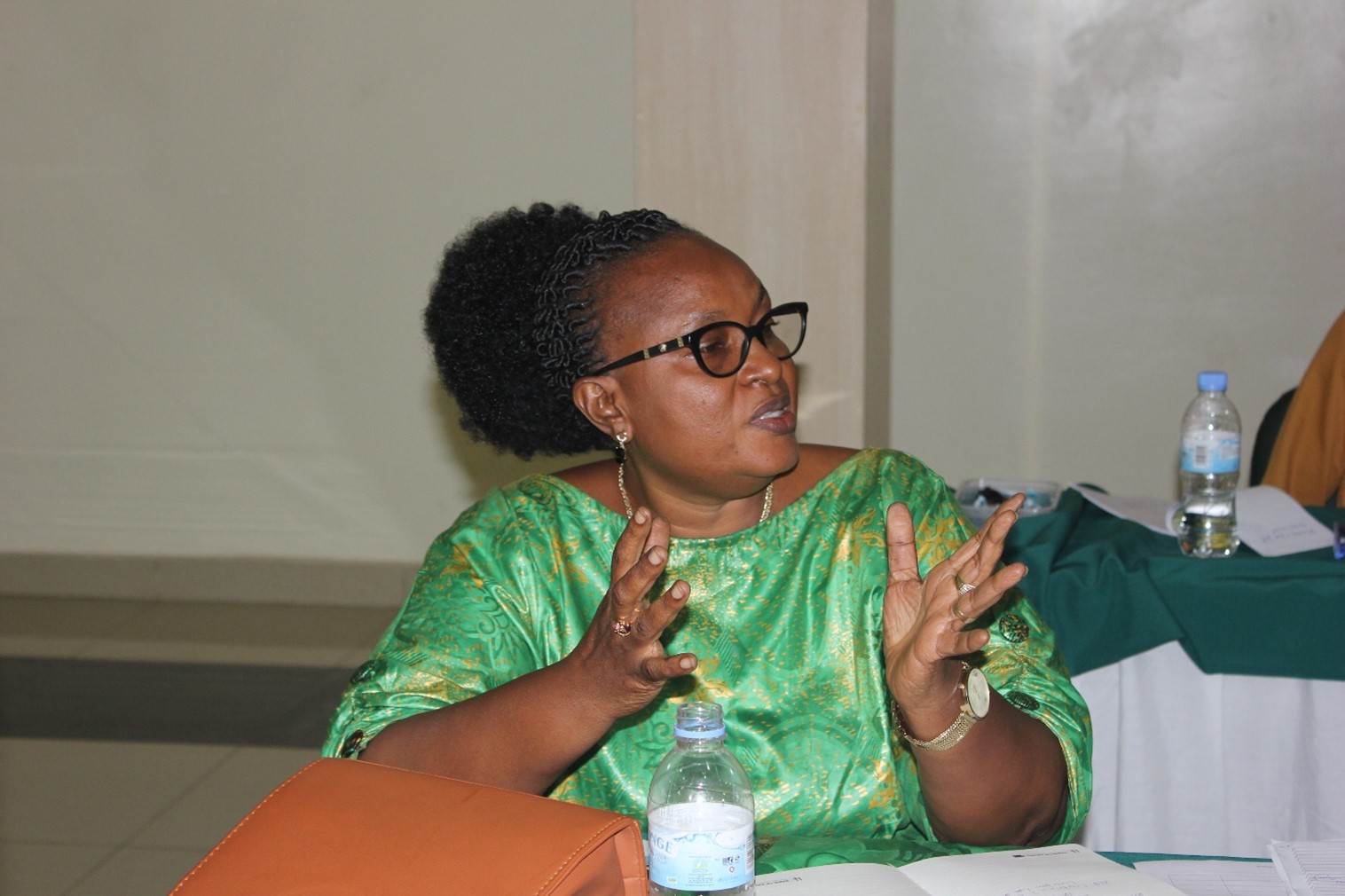 Mrs. Jeanne D'Arc MUKARUYONGA, AGRA CARE (Agro-vet inputs supplier)
I am the deputy chair of the MAC Management committee. I am a professional supplier of agro-vet inputs in Rwanda in everyday life, but I decided to focus on the grassroots area.
I am very delighted that Push-Pull technology has come as as olution to climate resilience and envioronmental protection technology based on the fact that it doesnot destroy other biodevesity.
I always recommend farmers who come to my shop to buy inputs to excersie Push- Pull technology for their  long term solution of their farmining
I was also elected as the Deputy Chair of the Mac Management committee. I am now looking to promote the Push-Pull technology in this center, but establishing many demo plots and bringing the quality seeds of desmodium and brachiaria closer to the community.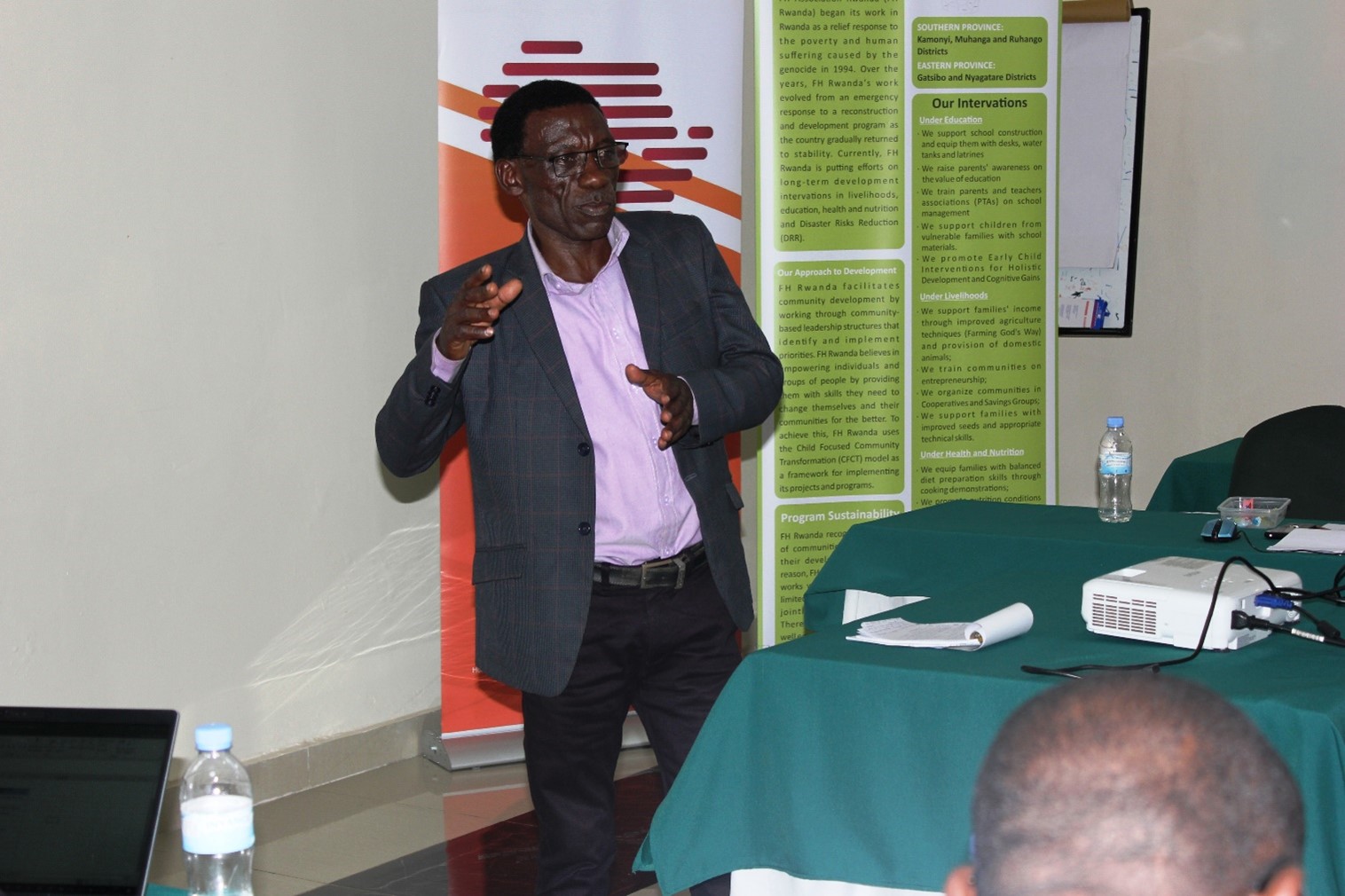 Mr. Jean Baptiste SENZOGA, Push Pull Farmer
I am called Jean Batiste Senzoga, a Push-Pull farmer, I feel more empowered to share my opinion and contribute to designing the best interventions tailored to our needs. Before participating in the UPSCALE MAC Meeting, I was already implementing Push-Pull technology on my farm, but I was always complaining of not having a reliable source of desmodium and brachiaria. After participating in the meeting, I decided to resolve this challenge of unavailability of inputs to myself and fellow farmers facing the same problem. I have now established nursery beds for desmodium and bracharia for multiplication; I am currently producing a good quantity that is more than what I could use on my farm. I have not yet started selling the surplus, but rather giving some to my fellow farmers who need them but eventually I will start selling. I would also need practical training and study tours to learn how to produce quality seeds of desmodium and bracharia. I want to ask also for assistance to get reliable markets for these produces once production becomes plenty.
Organizers' Testimonial: James Mugisha, FH Food Security and Livelihoods Specialist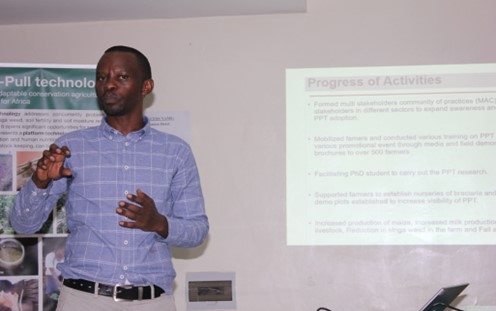 MAC meeting is one of the approaches UPSCALE uses to ensure the trans-disciplinarity, Inclusivity, and Co-design/co-creation for the Multi Actor Communities. MAC meetings bring together different stakeholders in agriculture value chain  to promote awareness and adoption to many farmers for climate resilience but also environmental protection to sustain the livelihoods and food security. Since its formation in July 2021, the MAC Management committee has contributed a lot in exchanging information, organizing and expanding UPSCALE activities, promoting Push-Pull technology and other agroecology practices. We now have many partners contributing to promoting the adoption of Push-Pull in one way or another; some are supporting the farmer in different parts of the countries with extensions services on Push-Pull , others are availing needed inputs for establishing the Push-Pull. We have now, reached to over 280 farmers adopting this technology and following the the road show campaign that took place November 10th 2022 that attracted close to 500 farmers we are hoping more adopters next season.
Researchers are doing tremendous work studying various parameters. The outcomes of these researches will be communicated among us and disseminated to a wider audience.
Review of the MAC Meeting – Future activities and Closing statement
The event concluded that the UPSCALE partners would continue to research and disseminate information and skills on various agroecological techniques, especially Push-Pull technology among partners and other key stakeholders. The project will seek to increase the number of project beneficiaries (extension), both individuals and cooperatives adopting the Push-Pull , focusing on the training of farmers on both effective agricultural production and post handling practices and will seek to link up with other complementary projects and create a partnership with other key stakeholders such as financial institutions, insurance companies, and Agro inputs suppliers to increase the benefits the farmers get out of Push-Pull technology.